We are delighted to welcome a 'bunch of winemakers' to the Ballymaloe Cookery School on Wednesday 10th May, for truly special wine talk and tasting – outside in the garden. Winemakers travelled from wine estates in France and Italy in association with Le Caveau, including Elena Pantaleoni, and Francesca, of La Stoppa, Rivergaro, Emilia-Romagna, Italy; Theo from Foradori in Trentino, Italy;  Gulio from Ampelia, Maremma, Tuscany, Italy; Bertrand Ambroise of Maison Ambroise, Premeaux-Prissey, Cotes-de-Nuits, Burgundy, France; Nicolas Donne of Domaine Guy Allion, Touraine, Loire Valley, France; Guilhaume de Conti, of Tour des Gendres, Bergerac, South-West France and Thibaud Chaume of Domaine Chaume-Arnaud, Vinsobres, Rhône Valley, France.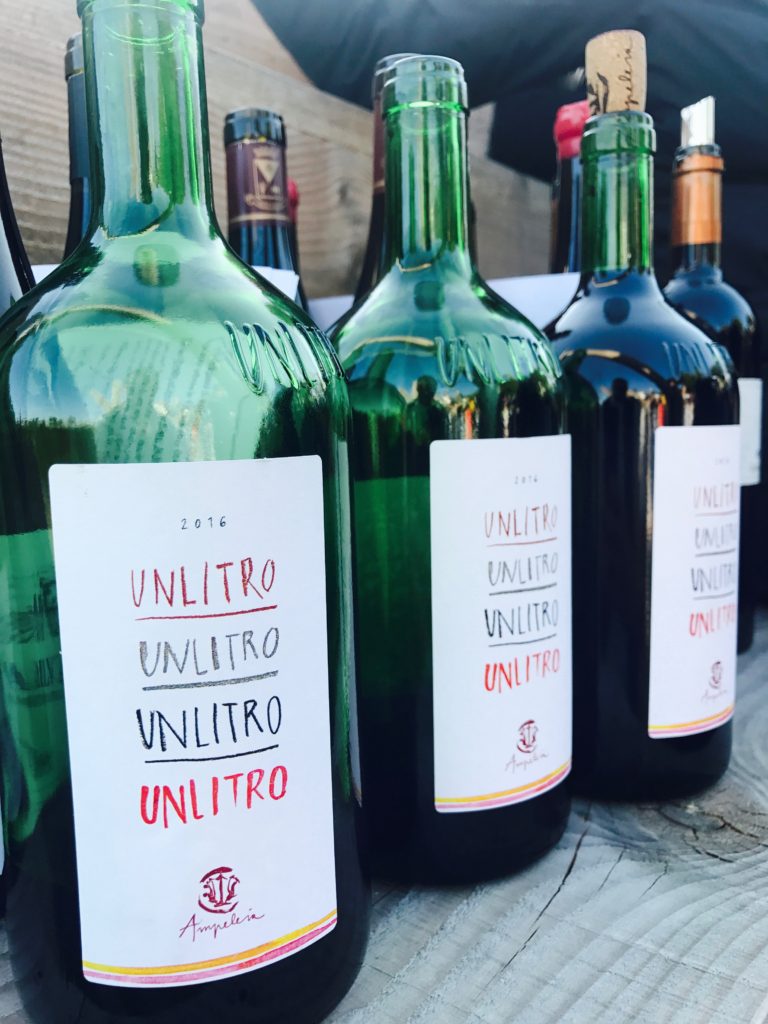 We were fortunate with wonderful May sunshine to be able to have the wine class outside, in the timber amphitheatre in the gardens. A magical evening and our thanks & appreciation to all of the winemakers, who had travelled over, in association with Le Caveau.
Each of the winemakers spoke about their region, their wines and vineyards. All of whom have a focus on low intervention wines, organic, biodynamic and natural viticulture and winemaking. In turn, each of the winemakers gave a tutored tasting of one of their wines by way of illustration (and enjoyable tasting!).
Nicolas Donne of Domaine Guy Allion, Touraine, Loire Valley, France
Cédric and Dorothée Allion run their 30-ha estate with great care and passion. Members of Terra Vitis, their viticultural methods are resolutely organic and sustainable, while minimum intervention during winemaking ensure the wines are pure and offer a true expression of the terroir. The vineyards are mostly planted on slopes overlooking the Cher river, close to the beautiful Chateaux of Chenonceaux and Chambord.
Touraine Sauvignon, Loire Valley 2016
Grape variety: Sauvignon Blanc
Sauvignon character with a real mineral edge, the palate is full-flavoured with freshly squeezed lemon mingling with white fruit, pear and green apples ending with racy, fresh notes.
"This wine is produced under the Terra Vitis ethic that it is an approach based on reason, not faith. Cédric and Dorothée Allion`s small estate minimises strategic intervention in the vineyard and studiously avoids chemical additives. The results speak for themselves here – this is a super smart sauvignon blanc that is crisp to the point of steely sharpness, bursting with gooseberry, peanut and nettle notes. A clear and startlingly well priced competitor to New World sauvignon" Tomas Clancy, Sunday Business Post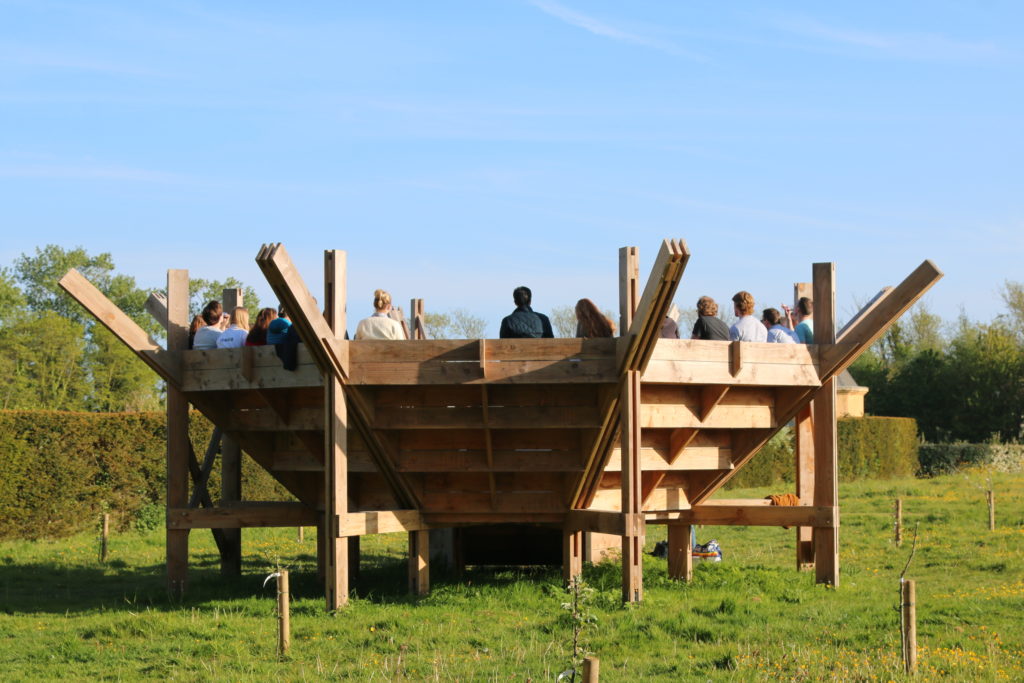 Gulio of Ampelia, Maremma, Tuscany, Italy
Ampeleia (from the Greek word for 'vine') is owned by Elisabetta Foradori and Giovani Podini. It was founded with Elisabetta's overarching vision of allowing the true nature of an area, its diversity, its grapes, land and culture to be expressed. The wildness of the southern Maremma, bounded by the Colle Metallifere and the sea were virgin territory, far removed from the glamour of Bolgheri and Montalcino. The estate is interspersed with chestnut and cork oak forests as well as Mediterranean scrub. 
'Un Litro', by Ampelia, Maremma, Tuscany, Italy 2016
Grape varieties: Alicante (Grenache), Carignan and Alicante Bousche
'Un Litro' is a true expression of the wild Mediterranean terroir of the Maremma. It is a peasant wine in the best sense of the word: a joyous, infinitely drinkable blend of Alicante (Grenache), Carignan and Alicante Bouschet which grow so well in this hot, southerly corner of Tuscany. It spends 6 months in cement tanks. Unfined, unfiltered, no added SO2. (Total SO2: 41 mg/l) Balsamic character on the nose, wild herbs and spices hints. Well defined on the palate, clear-cut and neat. Contrasting finish with pleasantly bitter notes of cherries and wild strawberries.
Bertrand Ambroise of Maison Ambroise, Premeaux-Prissey, Cotes-de-Nuits, Burgundy, France
Bertrand Ambroise, and his son Francois and daughter Ludivine operate on 21 hectares and purchase grapes from another 3. Their vineyards were converted to organic viticulture and they received their certification in 2013. From manually harvested grapes, neither filtered nor fined, the wines are classic Burgundy with distinct terroir-influenced personalities. 
Cotes de Nuits Villages, by Maison Ambroise, Burgundy 2015
Grape variety: Pinot Noir
Cotes de Nuits Villages is beautifully expressive and lush, with ripe red fruits, earth and a touch of  creamy oak. It is dry and medium bodied, perfect balanced, with ripe juicy fruit. Oak on back palate with will further soften with age. Long finish.
Theo of Foradori, Trentino, Italy
The mountain ranges that make up the Dolomites, a World Heritage Site, are found between the Veneto, Trentino-Alto Adige and Friuli-Venezia Giulia regions and delineate a landscape of extraordinary beauty. Elisabetta Foradori's grandfather bought the estate, based in Mezzolombardo, in 1929, a mere ten years after Italy's annexation of the province from the defunct Austro-Hungarian empire meant that the traditional markets for the local wines had disappeared. At first, the wine was sold to local co-operatives, but Elisabetta's father began bottle and sell their own production. His life was cut tragically short by cancer when Elisabetta was just eleven years old. Nine years later, she had graduated in viticulture and oenology and had taken over the reigns of the estate, albeit more out of a sense of duty than passion. Teroldego from the Rotaliano plain had been singled out for its quality since at least the 14th century, but the prevailing philosophy, post-WW2, was to squeeze maximum yields through clonal selection and an industrial approach to production. She decided to dedicate her work to renewing  Teroldego and planted as many cuttings as she could. 
Teroldego plunges its roots deep into the limestone, granitic and porphyritic rocks of the Campo Rotaliano, a small plain embedded between steep rock faces in Trentino (Northern Italy). It is the intense expression of its land, of its people, of the Dolomites. By 2002, Foradori had garnered international recognition for her work and visionary approach. However, always changing and evolving, she decided to convert the estate to biodynamic viticulture. Seeing the change in the quality and drinkability of her wines, she applied for and received organic and biodynamic certification in 2009. The vineyards cover 28 hectares – 75% of Teroldego, 15% of Manzoni Bianco, 5% of Nosiola and 5% of Pinot Grigio
Foradori 'Morei', Trentino, Italy 2015
Grape variety: Teroldego
'Morei' again from local dialect, translates as 'moro'/'scuro'. The Teroldego here plunges its roots deep in the stones and sand of the soil carried by the river Noce giving rise to deeply coloured wines with a dense and mineral texture. Eight months on the skins in clay amphorae
'Morei is very fresh, pure and linear with pure red cherry fruit and lovely fine-grained structure. Elegant, direct and pure.' Wine writer, Jamie Goode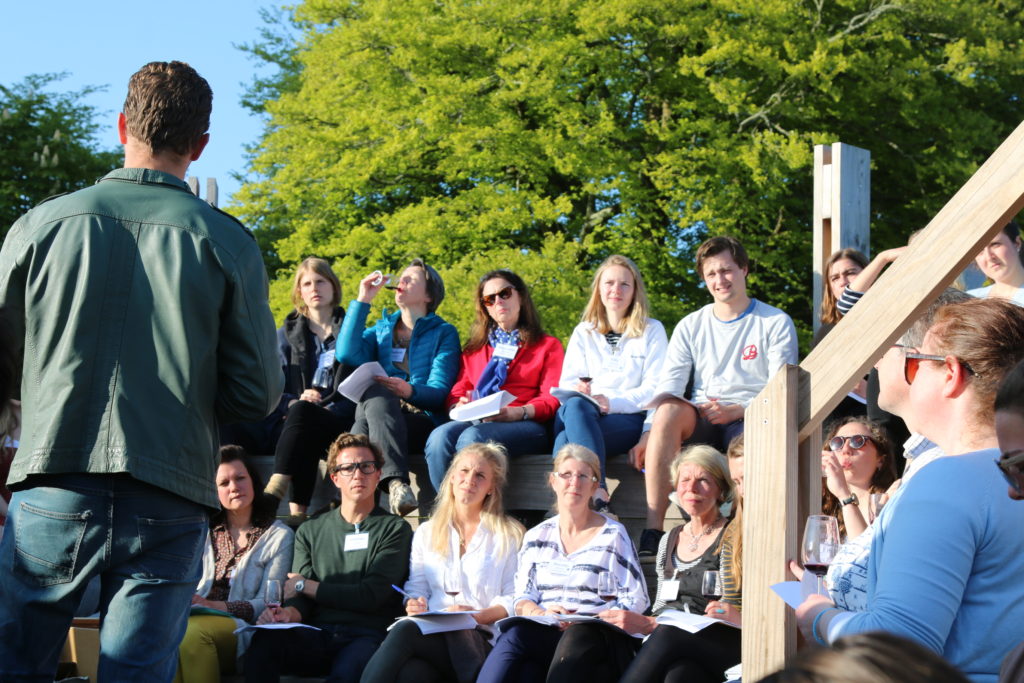 Guilhaume de Conti, of Tour des Gendres, Bergerac, South-West France 2014
Viticulture is biodynamic, the soil is nourished with seaweed and silica treatments to encourage microbial activity. Yields are low, 5 to 6 bunches per vine, manual picking and selection of ripe and healthy grapes is essential; on the top cuvées there are several 'tries' in the vineyard, and the wine will only be released if it reaches the highest of standards. The blends will also change according to the physiological ripeness of the grapes
Gloire de Mon Pere, Chateau Tour des Gendres, Bergerac, South-West France
Grape varieties: Merlot, Cabernet Sauvignon, Malbec, and Cabernet Franc.
Gloire de mon Père – The nose is intense and powerful – black fruit, dark chocolate, anisee with flowery notes. Generous and ripe on the palate, the layers of sweet, juicy fruit are supported by a firm but balanced tannic structure.
Thibaud Chaume, of Domaine Chaume-Arnaud, Rhône Valley, France
Domaine Chaume-Arnaud biodynamic vineyards are planted on slopes and terraces around the picturesque villages of Vinsobres and Saint-Maurice, near Nyons.  The altitude, between 200 to 450m, and the cool wind from the nearby Alps (the Pontias) keep the temperature lower than the neighbouring villages and contribute to the natural freshness and complexity of the wines. Harvest in done by hand and yields are kept very low.   
The Chaume-Arnaud Côtes du Rhone is a blend of Grenache, Syrah and Cinsault, dark-coloured, it has a rich and velvety character. Very inviting nose, sweetly fruited, with gamey/meaty hints. Gorgeously ripe and juicy cherry, plum and cream on the palate with discreet spices. Fine tannins and acidity on the finish hold and balance this brilliant wine very well.
Elena Pantaleoni of La Stoppa, Rivergaro, Emilia-Romagna, Italy
La Stoppa is located in the Colli Piacentini in north-west EmiliaRomagna. Founded in the late 19th century by Gian-Marco Ageno, the estate was bought by Elena Pantaleoni's father in 1973. At the time, the estate focused on producing international style wines. Elena inherited the estate in 1991 and by 1996, she and head vignaiolo Giulio Armani began to execute the vision they had for the future of the estate. They replanted Barbera and Bornada, as well as a small amount of Malvasia Candia, Ortrugo and Trebianno, all of which were much more suited to the hot climate and heavy clay soils of the Colli Piacentini. 
The vines were worked organically from the early 90s and La Stoppa received organic certification in 2008. Elena, in typical humble fashion, describes herself as 'la custode de la vigne', merely a guardian, until she in her turn passes the estate to the next generation. Her low-key, but powerful conviction is that her responsibility is to farm and make wine in as sustainable, non-interventionist and authentic a way as possible. The wines qualify for Colli Piacentini DOC, but are bottled as Emilia IGT because she feels that the rules of the DOC do not allow the authenticity of the terroir to speak. Her stances on the necessity of truly artisan (as opposed to industrial) production, the use of indigenous grape varieties, yeasts and minimal intervention in the cantina have made her a leading voice for devotees of natural, artisanal wine. She featured in Jonathon Nossiter's 2015 documentary 'Natural Resistance'. 
La Stoppa 'Malvasia Dolce Frizzante', Emilia-Romagna, Italy 2015
Malvasia Dolce Frizzante, is luscious and subtely sweet with a soft sparkle, the wine is made from Malvasia di Candia grape variety. Single fermentation via the Charmat Method. Honeyed on the palate with floral, tangy fruits. Light, frothy, off-dry. White peach, lightly floral, simple, but delicious purity. Ideal as an aperitif, although Italians would drink this more as a light dessert wine with fruit desserts. It is a 'mosto parzialemente fermentato' wine. The method is to pick the aromatic Malvasia grapes quickly and do a very gentle pressing. The juice or 'mosto' partially fermented with the fermentation stopped by reducing the temperature. This results in a low alcohol, semi-sparkling, gently sweet wine.